Self-Perform Capabilities
IPS employs specific craftsmen that gives us the ability to self-perform on projects, as long as it's in the best interest of the client. Even on projects where we do not self-perform, having the knowledge about the market and specific trades adds value that will benefit the project costs, schedule, safety, and overall project quality. 
3D laser scanning, modeling that can assist with viewing site conditions and checking interferences. Advantages of utilizing BIM is accuracy, safety, coordination, and overall efficiency.
Our 100,000 square foot fabrication facility can prefabricate piping utilizing the latest welding equipment, store project materials, and eliminate congestion at project sites.
Preparing the area for building construction, we can excavate, grade the site, and add drainage/utilities then pour concrete foundations and building pads.
Our team installs rebar for reinforced concrete such as slab-on-grade, piers, footings, walls, beams, columns, cages, and foundations. 
Pre-engineered and conventional steel erection is performed on the job site and completes the steel framing of the building.
Installation, repair, and modifications to equipment of all types and sizes. To name a few; chillers, HVAC systems, heaters, exchangers, boiler, turbine, cooling tower, and conveyor systems.
Design, fabricate, and install many types of air quality systems from commercial kitchens to industrial ventilation and product moving and handling
Our specialists can move and lift heavy equipment, structural steel, and supplies at your project site.
We employ certified welders and pipefitters to design, fabricate, and construct custom solutions to fit your process piping needs
Countless HVAC solutions from take down and replacement to installing new units to maintenance and servicing existing equipment.
Commercial and industrial plumbing from brand new to retrofit and repairs including testing, repairs, and replacement.
For personal protection, freeze protection, heat conservation, and condensation control – we can custom fabricate insulation for mechanical piping, fire stopping/life safety, and sound attenuation.
Transformers, co-generation systems, duct banks, grounding systems, controls, low/medium/high voltage cabling, communication systems, substation installation, and testing.
24/7 emergency service, preventative maintenance, and routine repairs for any of your facility needs from HVAC and plumbing to temperature controls and refrigeration.
Carpenters are needed for framing, trimming, and finishing touches on certain projects. 
Interior finishes add an aesthetic benefit to your project that your customers and employees will enjoy.
Assembly of temporary structures to support the craftsmen during construction, repairs, and maintenance. We utilize single, double, suspended, and trestle scaffolding.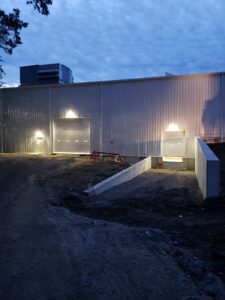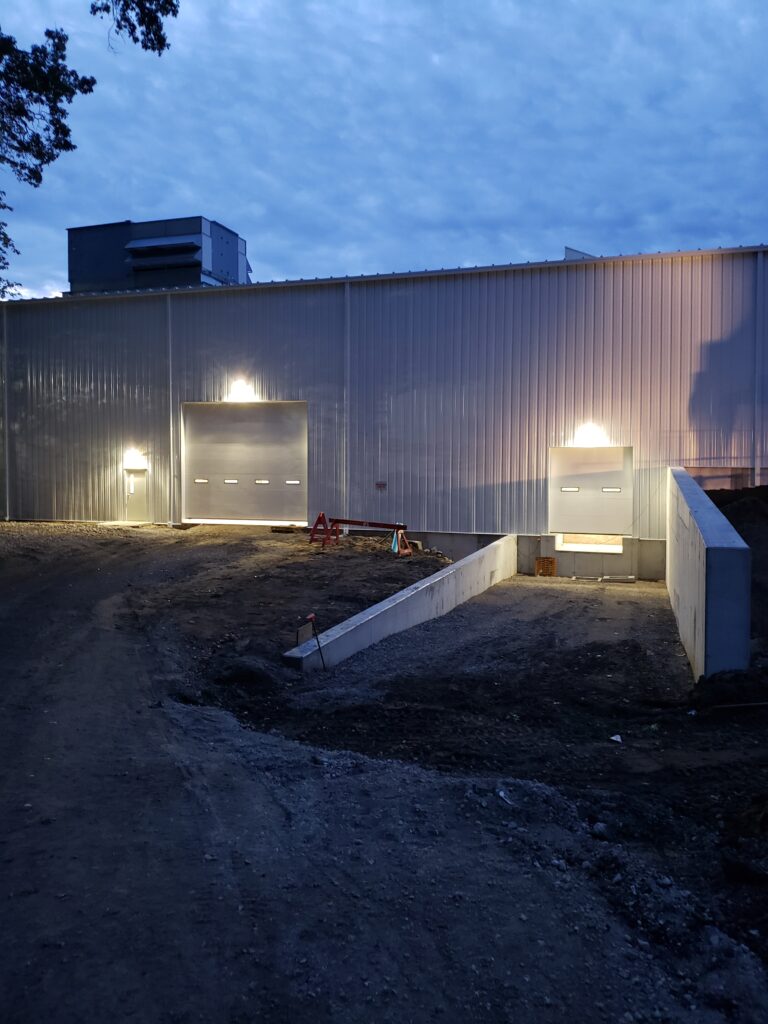 Chemset Expansion Clarios (Johnson Controls) – Holland, Ohio Clarios, in Holland Ohio, is the world's largest battery manufacturer. At the 277,700 square-foot headquarters, they manufacture the most advanced battery technologies
Read More »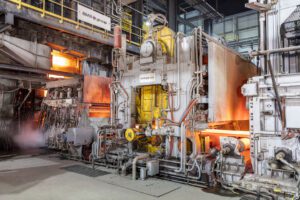 Project Aristotle North Star – Delta, Ohio IPS was awarded multiple packages in support of the $700 million Melt Shop investment that will increase the annual production of steel by
Read More »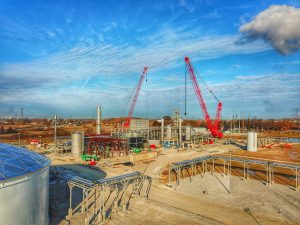 New Methanol Production Facility Interstate Chemical / Alpont Methanol – Oregon, Ohio Alpont Methanol is a subsidiary of Interstate Chemical, which is a privately held chemical distribution and manufacturing company
Read More »